Until 2016, Xineron was the private brand of Divitec Groep. As of 1-1-2016 the switch to the IDIS brand was made. IDIS is a strong brand, selling the best quality CCTV-products worldwide. IDIS provides the perfect solution for each security issue! Fast, easy and good. Our solutions meet the growing demand for flexible and cost-effective technologies for the security of people, property and buildings. IDIS products herein provide unmatched quality, performance and functionality!
WARNING XINERON PRODUCTS FOR SALE
Recently a batch of Xineron products is being offered for sale, this batch was meant to be destroyed. We hired a company to do this. These products are not meant to be sold. We do not offer any support, warranty or other services for these products. There is no firmware and software available, so it is not possible to get these products working correctly.
We do not sell the Xineron brand anymore. PLEASE NOTE: when you purchase these Xineron products, you have to contact the party you have purchased them from and submit your complaint to them. We are not responsible and / or liable in any way for (consequential) damage as a result of buying these goods.
IDIS offers two highly reliable and user-friendly
plug-and-play CCTV systems:

IDIS DirectCX, the industry's most advanced analog HD over coax solution. Based on High Definition Transfer Video Interface (HD-TVI) technology, IDIS incorporates its expertise in image processing to provide unrivaled HD recording performance at a lower cost.

DirectIP™ is an optimised HD surveillance solution, based on an IP framework, consisting of IP cameras, NVRs, network equipment and client software as a complete package.
Do you still have Xineron products?
Are you looking for replacement or expansion? The DirectCX™ product line-up in particular offers excellent alternatives.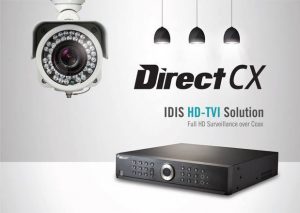 Feel free to contact our sales team to discuss the possibilities. Send us a mail at sales@bnl.idisglobal.com or call 0162 387 247.