Toepassing
Veilig organiseren van evenementen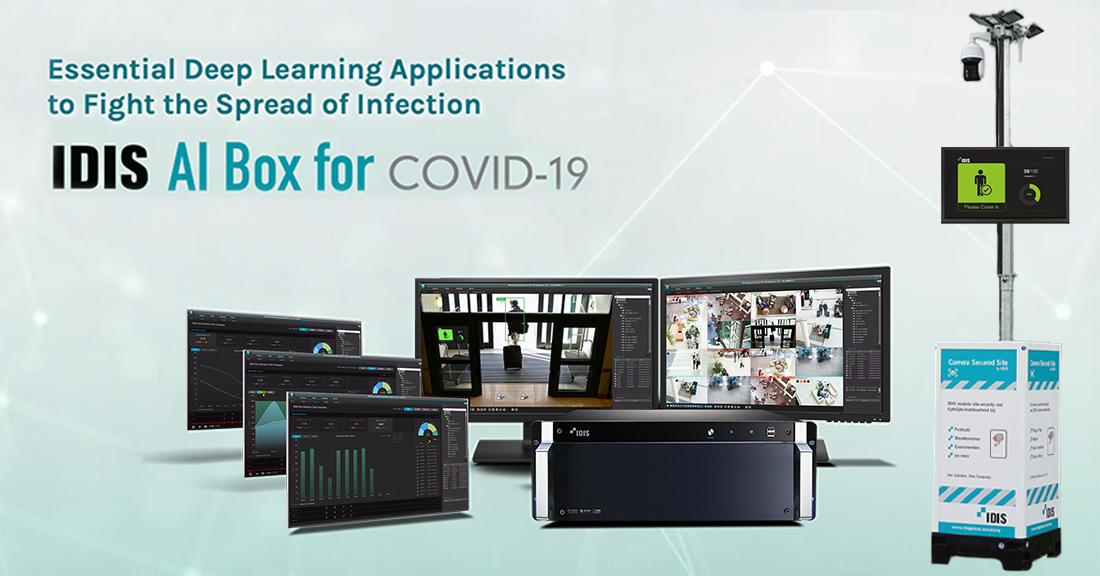 Hoe kun je bij doorstroom evenementen het bezoekersaantal reguleren?
21 juni 2021
De Camera Secured Site by IDIS kan helpen bij het reguleren van de bezoekersaantallen en menigtes op tijdelijke evenementenlocaties. Voor evenementen waarbij het publiek doorstroomt en geen tickets hoeft te kopen, geldt dat er maximaal 1 persoon per 10 vierkante meter oppervlakte is toegestaan. Denk hierbij bijvoorbeeld aan kermissen en braderieën.
De mobiele terreinbeveiliging kan de in- en uitgangen van het terrein met camera's in beeld brengen. Door deze beelden te koppelen aan een AI Box for Covid kunnen de bezoekersaantallen worden bijgehouden en middels schermen real-time worden weergegeven. Zo is eenvoudig te zien of er nog mensen het terrein op mogen, of dat ze nog even moeten wachten. Indien nodig kan de AI Box for Covid met audio waarschuwen bij overtreding van de mondkapjesplicht of bij het ontstaan van menigtes op het terrein.
Gemeentes en organisatoren van meerdere evenementen kunnen profiteren van de mobiele terreinbeveiliging, doordat een Camera Secured Site unit eenvoudig verplaatst kan worden en zo meermalig ingezet kan worden. Ook na afschaffing van de coronamaatregelen blijft de terreinbeveiliging inzetbaar. De kast kan voorzien worden van een grafisch ontwerp naar wens.
De Camera Secured Site kan ook worden samengesteld op basis van een specifieke locatie en de daarbij behorende risico's en wensen. Overleg met onze accountmanagers over de mogelijkheden voor specifieke situaties.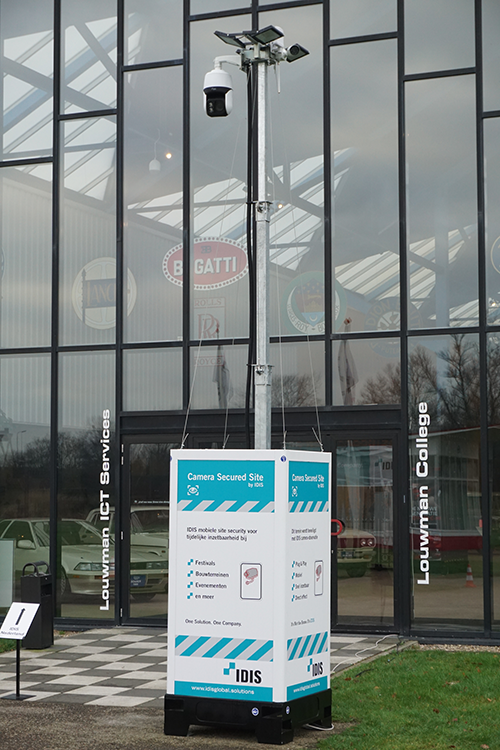 Camera Secured Site by IDIS