IDIS surveillance technology protects World Cup 2018 stadiums
Robust solution ensures high quality surveillance and no data loss
World Cup 2018 in Russia
IDIS technology is best choice

With security and safety a major focus during the recent World Cup in Russia, IDIS surveillance technology was chosen for a surveillance upgrade at the 45,000 capacity Rostov Arena and the 35,000 capacity Kaliningrad Stadium.
Wide range of IDIS products
3,000 cameras rapidly detect suspicious behaviour

At both locations an IDIS Total Solution was installed with a total of 3,000 IP cameras comprising full HD and H.265 models and PTZ camerasfeaturing Smart UX Controls v2.0, a range of full HD, true wide dynamic range (WDR), IR bulletcameras and full HD boxcameras with all external cameras equipped to withstand Russia's often harsh weather conditions.
A centralised surveillance monitoring centre utilising an IDIS ultra-thin bezel 55" video walldelivered command and control of the two stadiums and allowed security staff to access 60 days of archived footage from 50 remote IDIS DR-8364 NVRsimplemented at situational centres. IDIS technology deployed at these response centres enabled security staff to rapidly detect and respond to any breach of health and safety, suspicious behaviour or terrorist threat.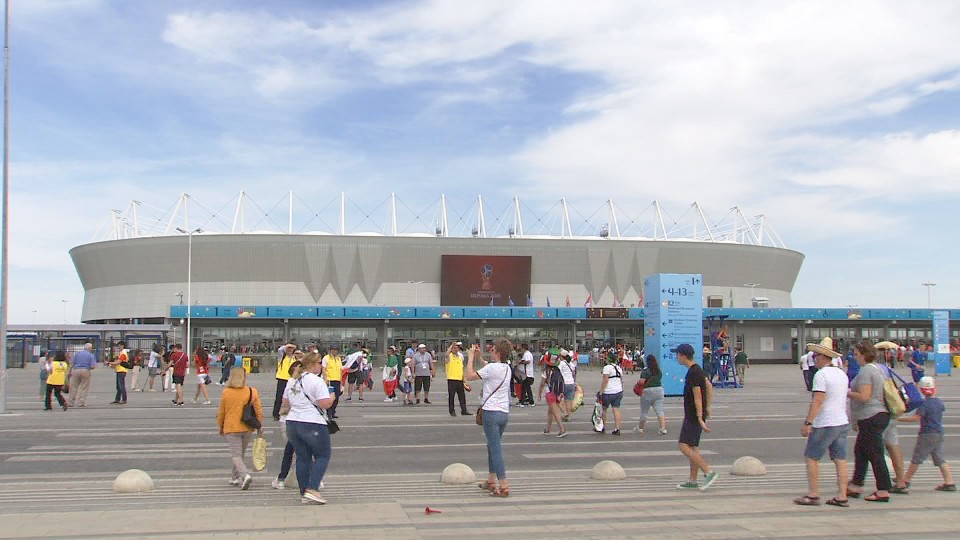 IDIS Critical Failover
Preventing data loss

For complete protection, IDIS Critical Failover was installed, in order to prevent loss of vital recorded data during a range of fault conditions. The system automatically steps in to ensure continued recording in the event of network instability, network failure, storage failure, recorder hardware failure and power supply failure, in each case ensuring that no data is lost.
Joon Jun about the use of the IDIS Total Solution during the World Cup 2018
Recognition reliability IDIS

Joon Jun, President of the Global Business Division of IDIS tells:
"The IDIS surveillance system, installed inside and around the stadium gave security controllers a complete overview of the site and perimeter fences. Our advanced technology helped to ensure safety and security by preventing unauthorized intrusion. We are proud that our brand credibility and product stability has been recognised on the global stage at an event which was the focus of world attention. To safeguard thousands of visitors at these key venues, it was essential to use the most reliable technology including high-resolution surveillance cameras with waterproof and dustproof functions and a solution that prevented data loss in the event of network instability."
It's not the same. It's IDIS.
Industry
Sport
End user
World Cup Russia
Country
Russia
IDIS partner
IDIS Russia