Zandvoort circuit starts from pole position
with IDIS Solution Suite VMS
About Circuit Zandvoort
A legendary circuit and ground for the F1 Dutch GP in 2020
Circuit Zandvoort celebrated its seventy-year anniversary in 2018. After the opening in 1948, the circuit was the home of multiple Formula 1 Grand Prix races. Finally, after 35 years, the Formula 1 Grand Prix will officially return to Circuit Zandvoort in the Netherlands in May 2020!
So now the time has come to prepare the circuit for F1. In addition to the already planned adjustments to the track and the expansion of the paddock, an upgrade of all IT-related systems was started in 2018. Track manager Niek Oude Luttikhuis is responsible for this project and we interviewed him about the improvements needed in CCTV.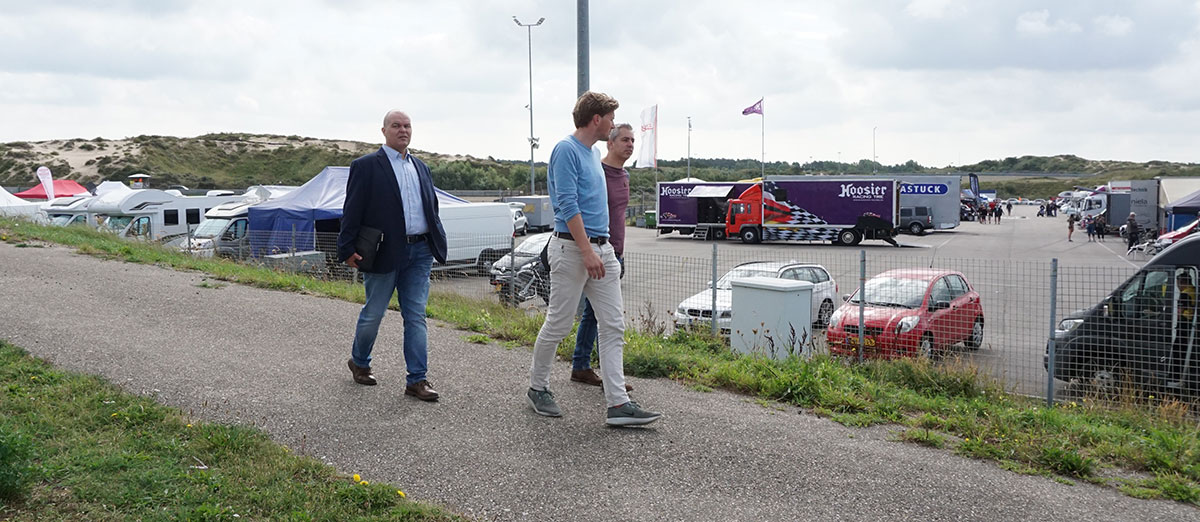 Complete new CCTV system
Working with passioned partners and IDIS as a real team player

Niek says:
"The IT issue including the CCTV system provided a big challenge. From a position where we were dependent on one supplier, a new situation has now been created in which we are independent and in control ourselves. We have been advised by partners with a passion for racing and a passion for their own discipline. Now we work together with a select group of suppliers, each with its own specialization, such as IDIS.

This group is working together as a team, which is great! There is good mutual communication between IDIS and the different suppliers. They think ahead, complement each other and offer solutions. This has enabled Circuit Zandvoort to make a major improvement and get back on track again."

The challenge
Improvement track control and create independent position
"To create the much needed independence and to get back in control again, we decided to install a completely new video management system. In our situation, this turned out to be the best futureproof structural solution"
, says Niek. CCTV on Circuit Zandvoort is mainly used for track control; monitoring the race, observing incidents and reviewing images to assess a possible incident.
The new VMS had to meet a number of requirements set by Circuit Zandvoort:
Problem free operating with cameras from other brands
Real-time image display (no delays, no strange ghost shadow when racing cars are displayed and no "stuttering" images)
Display via video wall
Sharp image quality
Future-proof and scalable
Images must be available immediately for quick assessment
User friendly
The organization of Formula 1 also has required a CCTV system based on IP at Circuit Zandvoort. At the time of the F1 in May 2020, the organization not only views the camera images of the race via its own CCTV system, but also via the IDIS Video Management System. During the F1 in the Netherlands, the F1 organization temporarily receives functional authorized access to the VMS.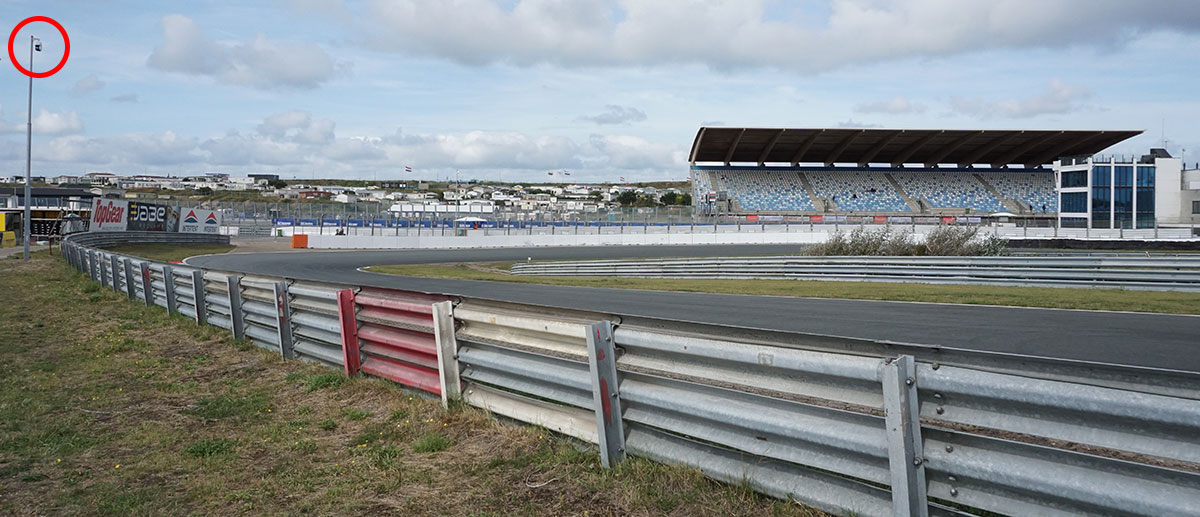 The solution
Integration IDIS Solution Suite

All requirements have been met by implementing IDIS Solution Suite. In addition to this ISS offers much more, such as:
Robust network security
Possibility of setting an interactive E-map
ISS mobile (access via mobile device to ISS Expert)
Options such as failover, backup and redundancy
Low cost of ownership
Based on extensive preparation, the new system was set up early 2019, parallel to the old system. After all, Circuit Zandvoort is used almost daily, which meant that everything had to be operational and available during the implementation. The new system was successfully put into use in May / June.
Meanwhile, six IDIS cameras have been installed, positioned at the most important locations around the racing track.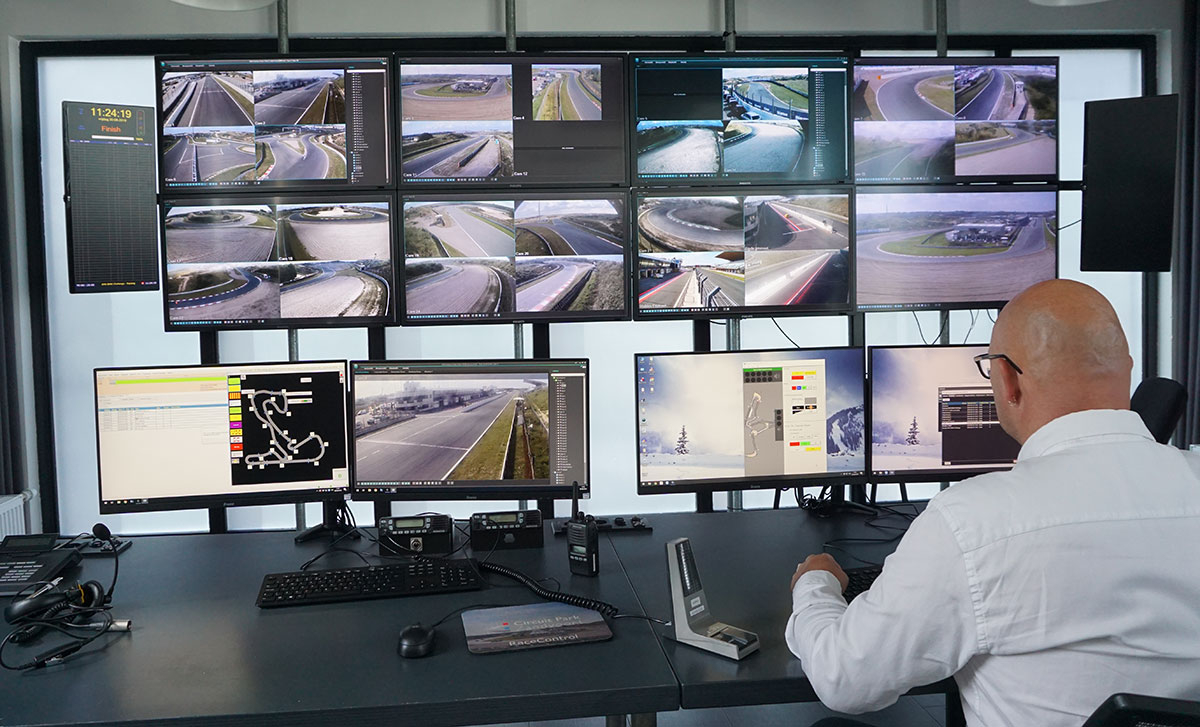 Result
Zandvoort circuit is 'in control'

"In the Racecontrol room, a rotating team of 10 people in total, work with the new ISS. Only 4 of them have had a brief explanation of the system, which does indicate that ISS is really user-friendly! At this moment the authorization levels have to be set, giving each user specific user rights.

The replacement of the old cameras by new IDIS cameras was done by our own technical man. The IDIS claim "true plug & play" has been proven during installation!

In the future we would like to replace all cameras with IDIS cameras and perhaps invest in a new video wall, but this still depends on the required investment. Preparing the circuit for F1 Dutch Grand Prix 2020 requires enormous investments. But it is clear that our preference is for to implement the quality that IDIS products offer!

Within the existing possibilities the new IDIS Video Management System works perfectly! From now on we will start further improvement and expansion"
, says a very enthusiastic and satisfied Niek Oude Luttikhuis.
It's not the same. It's IDIS.
Industry
Sport
End user
Circuit Zandvoort
Country
The Netherlands